EX SINGAPORE DOOR TO JAKARTA PORT
Commodity: used cake silo & accessories
2 units of equipment
a. L12.5m X W3m X H3.1m / 7 tons (116.25cbm / 7 tons)
b. L12.5m X W3.3m X H3.1m / 7 tons (127.88cbm / 7 tons)
2 cases discharger (accessories)
a. Case dimension: 230 x 230 x 155 and estimate weight is 350kgs each x 2 cases = 16.399cbm / 700 kg
Procurement of crane for lifting
Usage of 2 low bed trailers for door delivery up to breakbulk terminal for direct loading
Port of Discharge: Jakarta port
Shipment Date: 19-Oct-2018
SHIPMENT FROM SWEDEN DOOR + STUFFING + LASHING + SECURING + SEAFREIGHT UP TO BRAZIL, ITAPOA
EQUIPMENT USED: 40' PLATFORM CONTAINER x 2 UNITS (320 CM OVER LENGTH ONE SIDE)
CARGO DIMENSION: L 15.2 x W 1.2 x H1.4 each, 17400 kg each, 2 pieces
COMMODITY: LONG PROPELLER SHAFT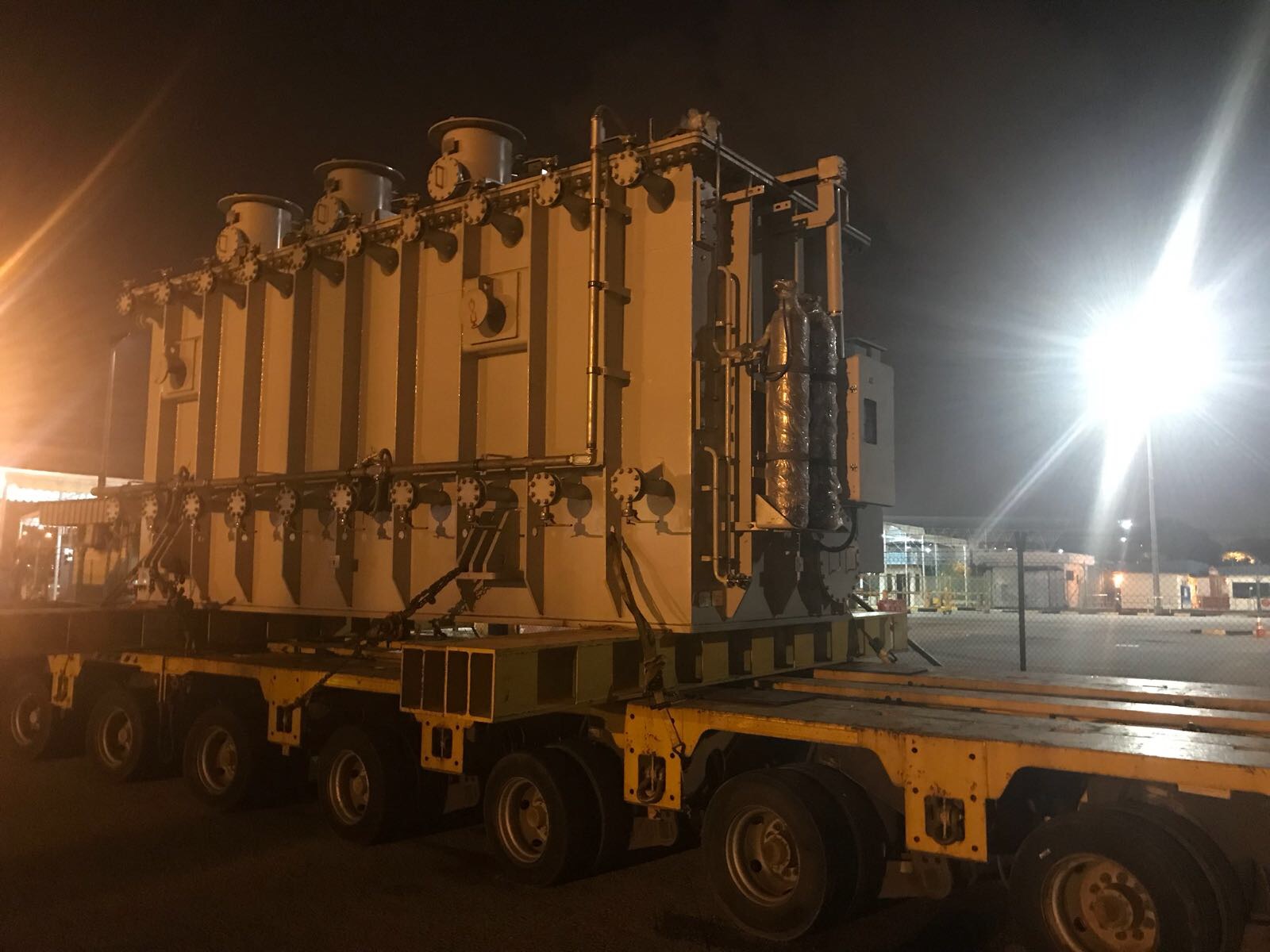 We handled the local import, receiving and door delivery of 2 transformers using 12 axle Comettos to Singapore site door.
The actual cargo was discharged by reversing the truck into the building via a depressed sub-floor ramp and resting the horizontal beams on the base support, so no cranes were used in offloading.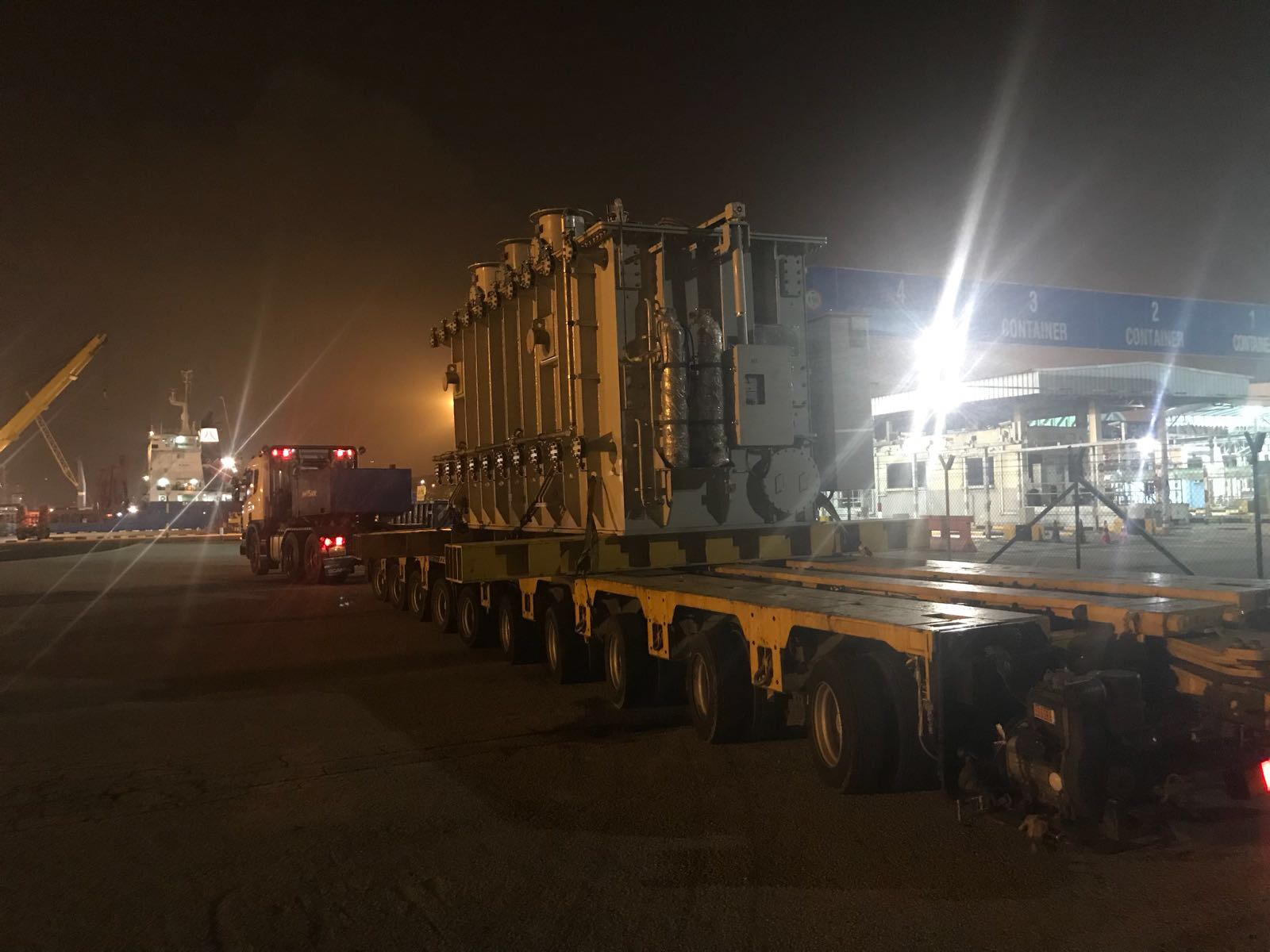 CONVEYING VESSEL:
Origin Port: Shanghai
Vessel berthing in Singapore on 31 Oct 2017 0700 hrs
We handle many types of over-dimensional cargo using specialized equipment, including via breakbulk, Ro/Ro, containerized OOG. We provide road and site surveys, crane & rigging operations, factory shifting, and more.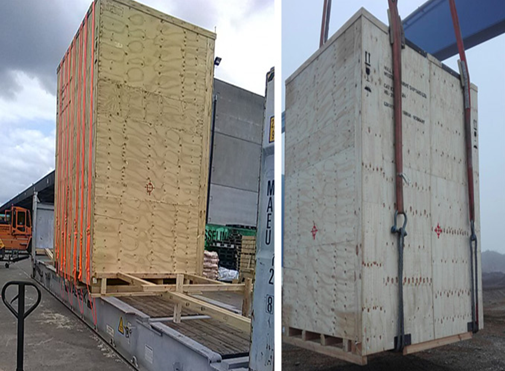 Germany Door to Chittagong
Case gearbox weight 2870kgs, cargo height of 455cm.
Loading at shipper's premises into the barge for transport on the waterway to Antwerp.
In Antwerp we stuffed the case onto 1 x 40 40' Flat at our CFS.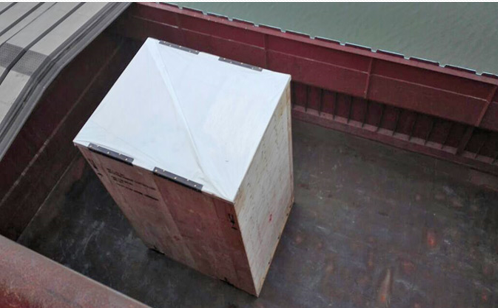 Germany Door to Chittagong
Cargo height 455cm can be moved on selected routes in Germany only and road permission will not be given as long there is an alternative on the waterway.
In Antwerp, we loaded, stuffed flat-rack on barge again and sent to loading berth of the container vessel.
A real challenge to find shipping line to accept this height on flat-rack due to cargo-dimension, the center of gravity and final destination Chittagong.
Project: Airfreight Canada Door + Crating to Singapore Door
Shipment Date: 2016
Project: Singapore to Sohar Port
Project: Break Bulk Tianjin Port
Project: Poland Door Lashing and Securing to Brazil
Commodity: Nozzle
Total: 2 Pieces

Shipment Date: December 2016
Project: Seafreight Singapore Door to Portland Door via Tacoma
Shipment Date: August 2016
Project: Seafreight Singapore Door to Rotterdam Port
VESSEL: Cosco Denmark V.016W
Shipment Date: January 2017
Project: GA 31792 to Singapore Door
Shipment Date: 2015
Project: Shanghai Port to Singapore
Project: Smart Car – Germany Door to Yangon Port