SHIPMENT FROM SWEDEN DOOR + STUFFING + LASHING + SECURING + SEAFREIGHT UP TO BRAZIL, ITAPOA
EQUIPMENT USED: 40' PLATFORM CONTAINER x 2 UNITS (320 CM OVER LENGTH ONE SIDE)
CARGO DIMENSION: L 15.2 x W 1.2 x H1.4 each, 17400 kg each, 2 pieces
COMMODITY: LONG PROPELLER SHAFT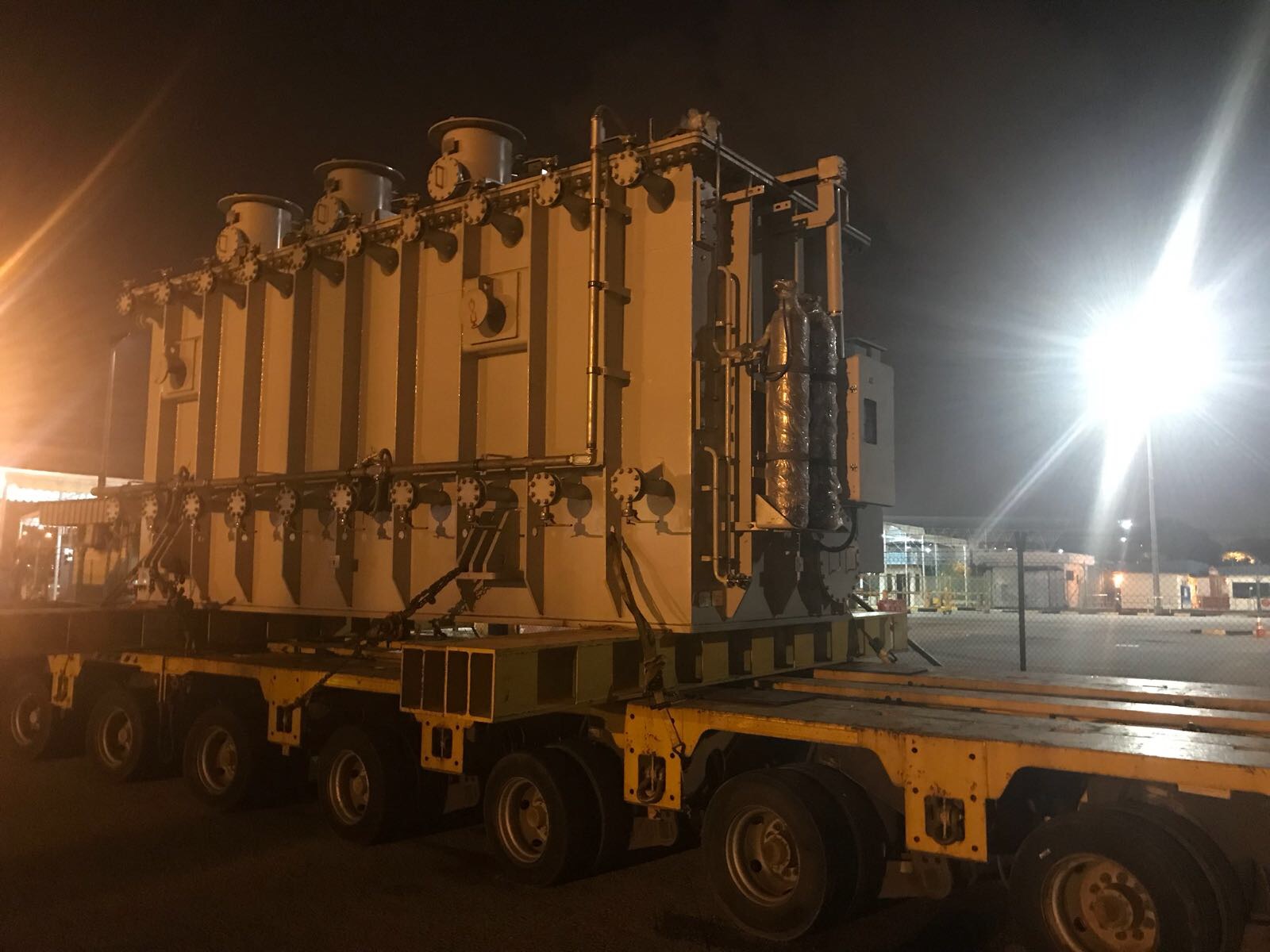 We handled the local import, receiving and door delivery of 2 transformers using 12 axle Comettos to Singapore site door.
The actual cargo was discharged by reversing the truck into the building via a depressed sub-floor ramp and resting the horizontal beams on the base support, so no cranes were used in offloading.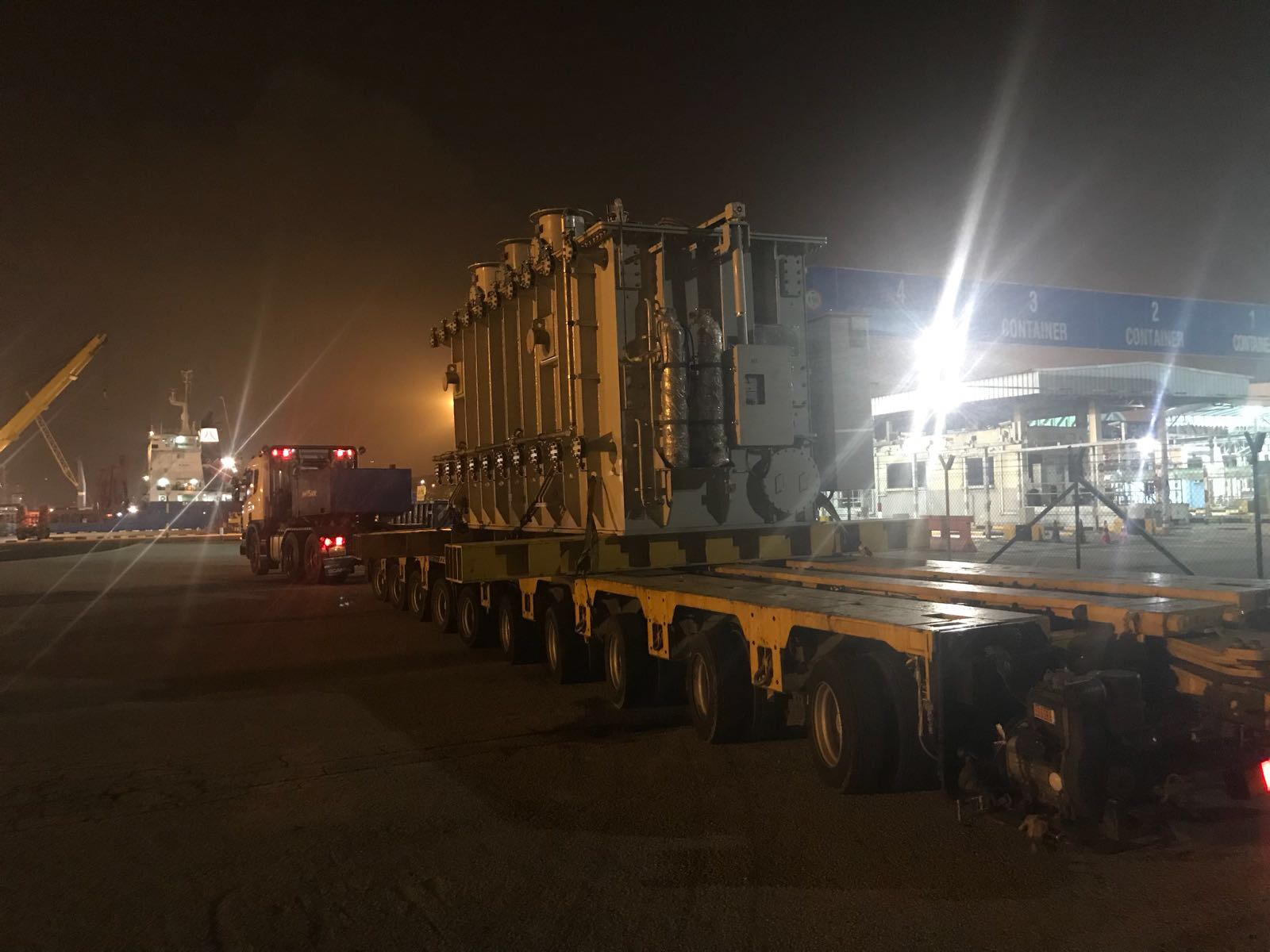 CONVEYING VESSEL:
Origin Port: Shanghai
Vessel berthing in Singapore on 31 Oct 2017 0700 hrs
We handle many types of over-dimensional cargo using specialized equipment, including via breakbulk, Ro/Ro, containerized OOG. We provide road and site surveys, crane & rigging operations, factory shifting, and more.
Project: Airfreight Canada Door + Crating to Singapore Door
Shipment Date: 2016
Project: Singapore to Sohar Port
Project: Break Bulk Tianjin Port
Project: Poland Door Lashing and Securing to Brazil
Commodity: Nozzle
Total: 2 Pieces

Shipment Date: December 2016
Project: Seafreight Singapore Door to Portland Door via Tacoma
Shipment Date: August 2016
Project: Seafreight Singapore Door to Rotterdam Port
VESSEL: Cosco Denmark V.016W
Shipment Date: January 2017
Project: GA 31792 to Singapore Door
Shipment Date: 2015
Project: Shanghai Port to Singapore
Project: Smart Car – Germany Door to Yangon Port